Available in Single Cab, Extra Cab & Dual Cab Variants, the Bott Service Canopy is designed to perform across all industry sectors. The Canopy is secured directly to vehicle chassis with a specific fixing kit, facilitating changeover between different vehicle brands and extending the usable life of the Canopy and maximising your investment.
Robust aluminium construction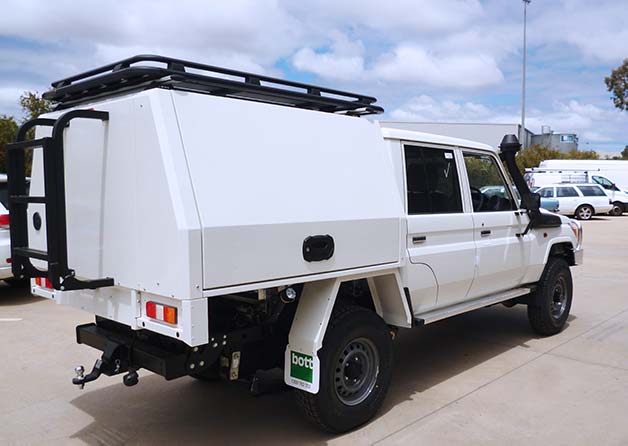 Manufactured and built locally in our South Australian facility. Bott Canopies are manufactured from 2.5 aluminium, powder-coated inside and out, providing a tough and durable finish. Fully crash tested to ADR Standards.
We offer a range of internal accessories to fulfill your workflow requirements. These include Storage, Shelving, Drawers, Vice Slides, Fridge Slides, First Aid, Safety, Handiwash and hygiene stations. 
We offer a range of external accessories to compliment your mobile workspace. These includes Roof Racks, Platforms, Ladders, Tyre Carriers, Toolboxes, Trundle Drawers, Water Tanks, Work Lights, Beacons & Decals.